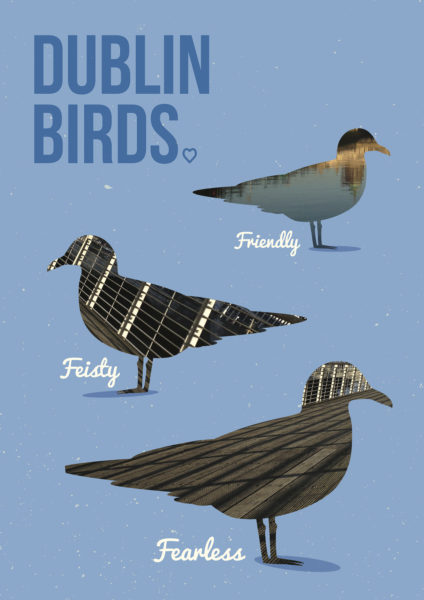 Dublin Birds
2017
Mixed Media
21 x 30 cm. Unframed / 30 x 40 cm. Framed
Edition of 10
€10 Unframed / €25 Framed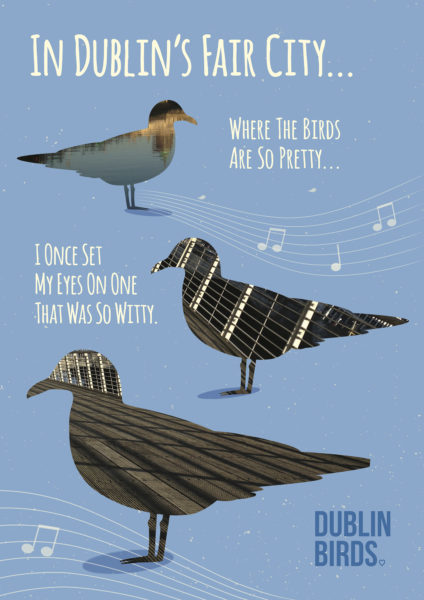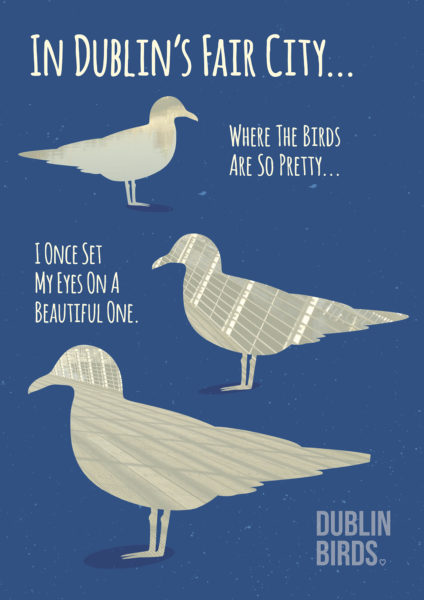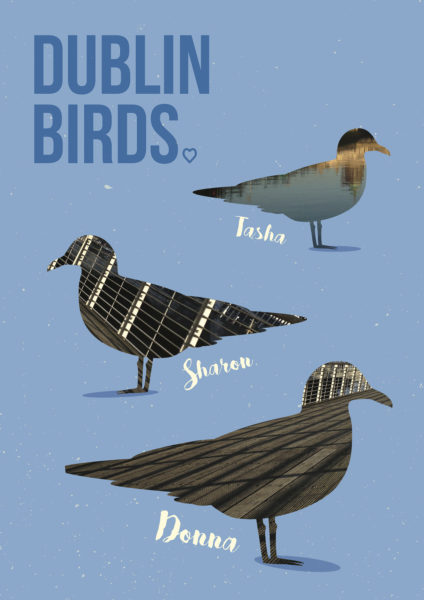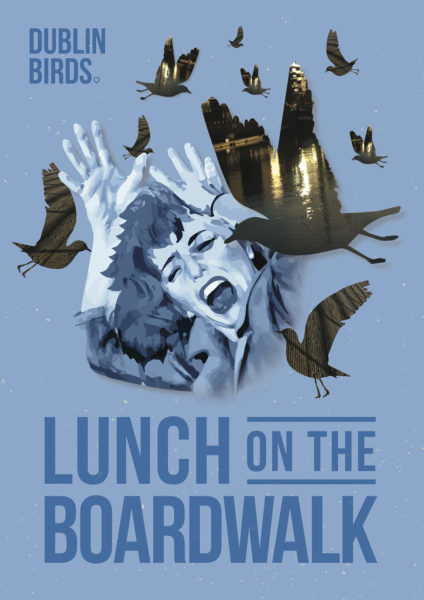 These humorous prints depict the famous seagulls which heavily populate Dublin city centre's boardwalk, along the River Liffey. These seagulls are known to circulate people eating their lunches, hoping to get a bite.
About the Artist
With a love of all forms of art and design, Clare Lynch Creative has always had a strong drive to create and to make ordinary things beautiful. Through education and experience, this passion has developed to use problem solving, research and a creative thought process to help her clients. Clare Lynch Creative brings a unique point of difference to her work, resulting in original design with a unique twist.