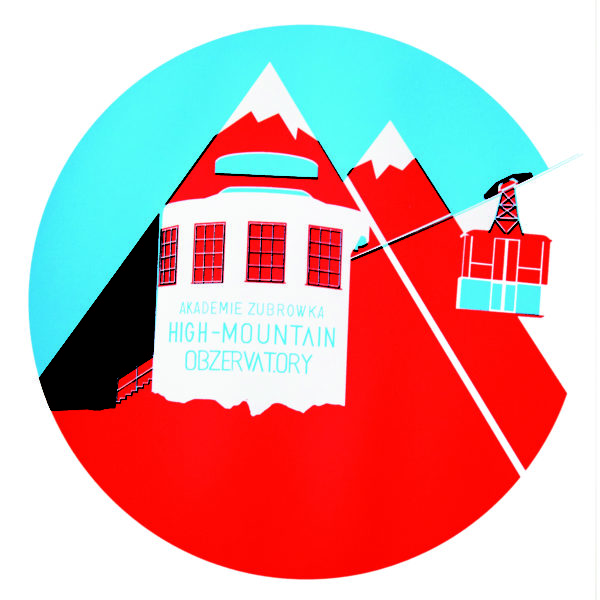 On ne voit qu'avec le coeur
2017
Screenprint
51 x 71 cm.
Edition of 10
€120 Framed | €100 Unframed
This piece is based on a link between the magical world of Wes Anderson's Grand Budapest Hotel and Antoine de Saint Exupéry quote from Le Petit Princes: "On ne voit bien qu'avec le coeur…L'essentiel est invisible pour les yeux…"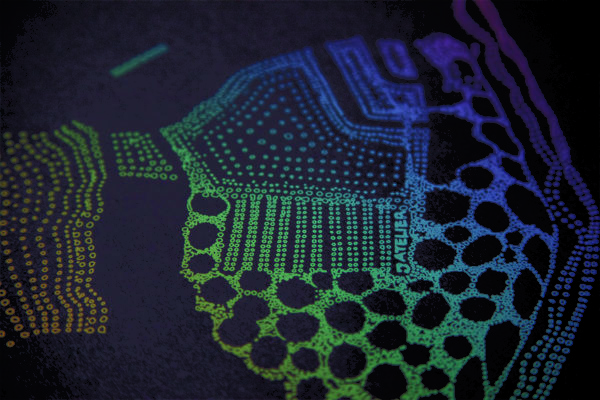 Jemaa el Fna
2017
Screenprint
30 x 30 cm.
Edition of 15
€70 Framed | €50 Unframed
This artwork is a record and reaction to the bustling central meeting and marketplace of Jemaa el Fna in Marrakech's old town. It is an abstraction of the way in which people move around the external space, fast and slow, where they take shade or where they sit exposed, areas of flux and parts which are more static throughout the day, tourist traps versus local buyers hide-outs.
About the Artist
Atelier J was created by Georgy Daly whilst studying architecture at SAUL, Limerick. A practising architect with A2 Architects in the heart of Dublin city, she began screen printing her passion to paper and colour in 2017 and she is currently a member at Damn Fine Print in Dublin 7.
Information architecture can be thought of as a branch of information design – the practice of presenting information in a way that fosters efficient and effective understanding of it. Unlike information design however, the work of Atelier J is concerned with the practise of translating data obtained from places into exploratory mapping in order to create a record of a place in time, or to extrapolate meaning from an otherwise unfamiliar landscape.
The artworks of Atelier J attempt to redefine architectural maps and drawings by abstracting the information to basic lines, dots, shapes or words. In this way, a particular place at a certain time is given new values that may not be evident from our first reading of the drawing, thus revealing deeper insights attached to a city, a town land, a village, a building, or a field.