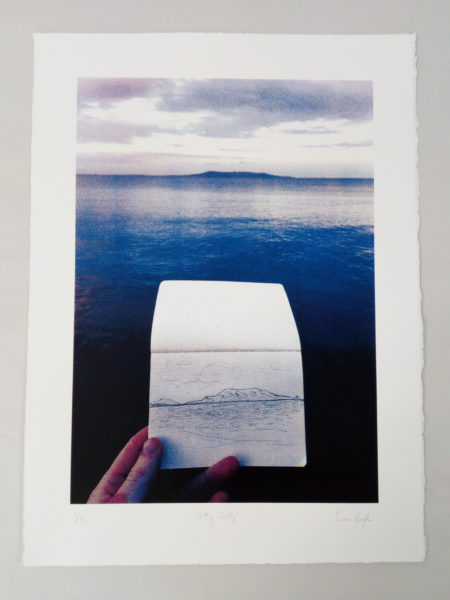 Sitting Quietly
2017
Screenprint
52 x 38 cm. Unframed / 68 x 48 cm. Framed
Edition of 5
Framed
€90 Unframed / €120 Framed
A four colour process screen print of Dublin Bay. This quiet halftone print draws our attention to the artist in the scene. Silently sitting and observing the changing of the tides. An act of drawing to ground oneself in the present moment. This simple piece instills a sense of calm in the viewer. A gentle reminder of our own significance and the 'constant' force that is the Sea.
About the Artist
Liam Gough is a Dublin based printmaker and tutor currently working as Master Printer in Damn Fine Print. Liam received his BA and MFA from NCAD. His work is primarily concerned with capturing quiet moments of time. Be it though detailed drawings of a discarded objects, used in the moment and thrown away, or landscape studies of the Sea and the Moon.