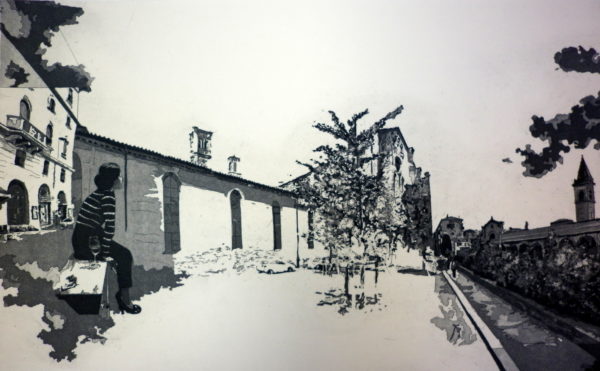 Domesticity: A Re-Enactment
2017
Etching
45 x 35 cm.
Edition of 20
Framed
€240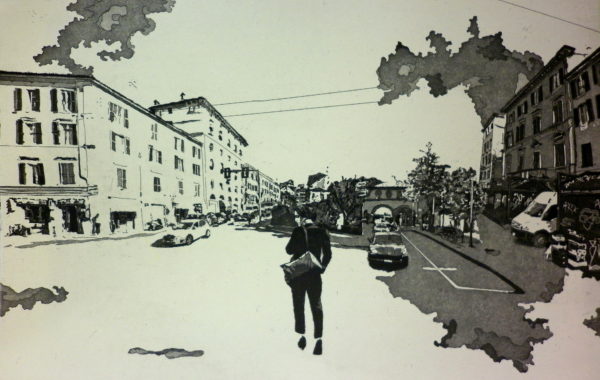 Departure: A Re-Enactment
2017
Etching
45 x 35 cm.
Edition of 20
Framed
€240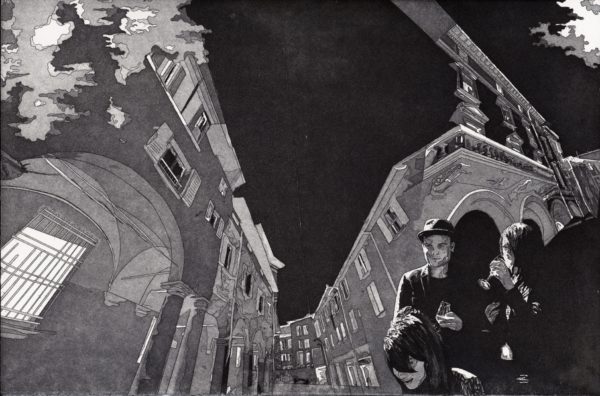 Recognition: A Re-Enactment
2017
Etching
45 x 35 cm.
Edition of 20
Framed
€240
Part of Czerniak-LeBov's 2017 series The Re-Enactments, in which the artist staged and performed various 'memories' to create new narratives and imagined city-scapes.
About the Artist
Ria Czerniak-LeBov is a visual artist, whose copper plate etchings explore themes of nostalgia and memory. Her fragmented city-scapes weave narratives around their characters. The influence of cinema and photography is evident throughout Czerniak-LeBov's work: dramatic, surreal and uncanny.
Ria graduated from NCAD in 2016 with a BA Hons in Fine Art Print and Visual Culture, receiving Graduate Awards from both Graphic Studio Dublin and Black Church Print Studio, Temple Bar. Her work has been exhibited in the RHA, St. Patrick's Hospital, Impressions Print Biennale, Courthouse Arts Centre, Printmaker's Gallery and Graphic Studio Gallery among others.