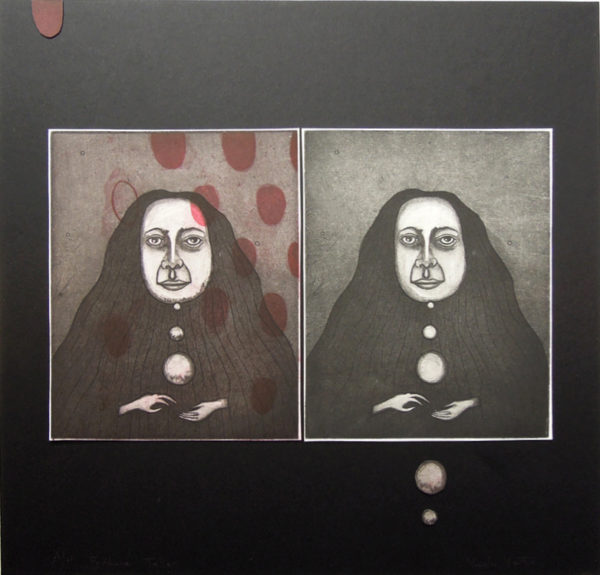 Fortune Teller
2015
Etching
31 x 30 cm.
Edition of 10
Framed
€140
Fortune Teller is an etching from a group Conversations that depict different moments between friends who share a conversation about human's place in the universe and other questions.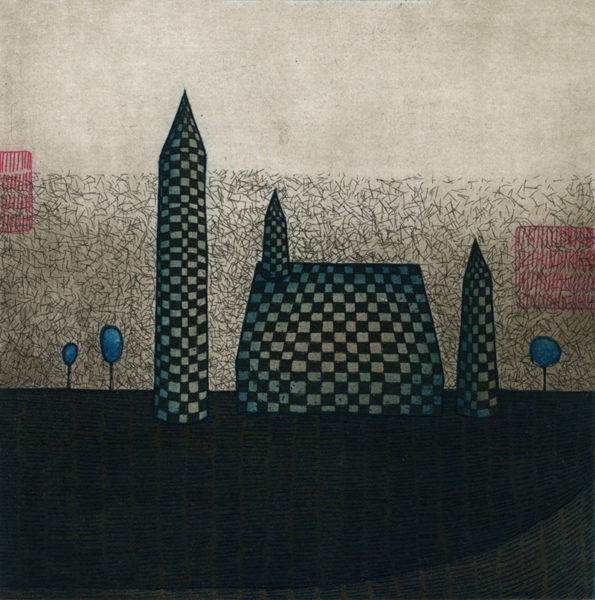 Glendalough
2016
Etching
29 x 28 cm.
Edition of 12
Framed
€115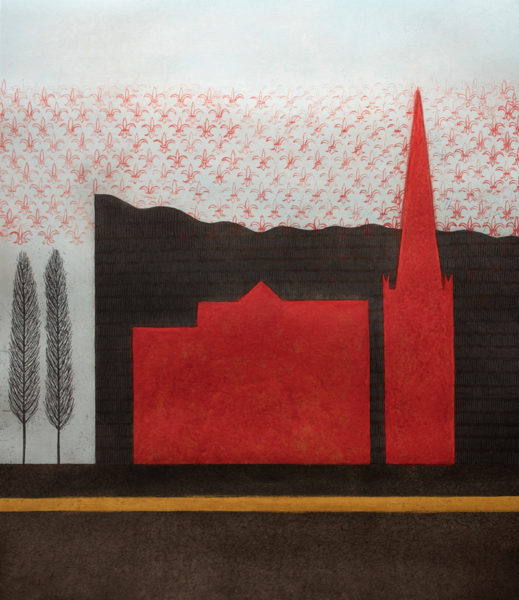 The Cathedral
2017
Etching
53 x 46 cm.
Edition of 7
Framed
€180
Glendalough and The Cathedral is from series Urbanscapes: Town and country houses – the urban landscapes and layouts of an urban area.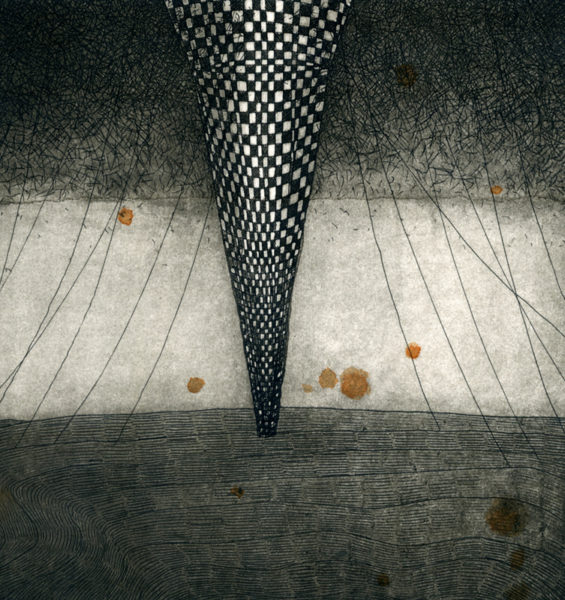 Tower I
2016
Etching
39 x 35 cm.
Edition of 12
Framed
€130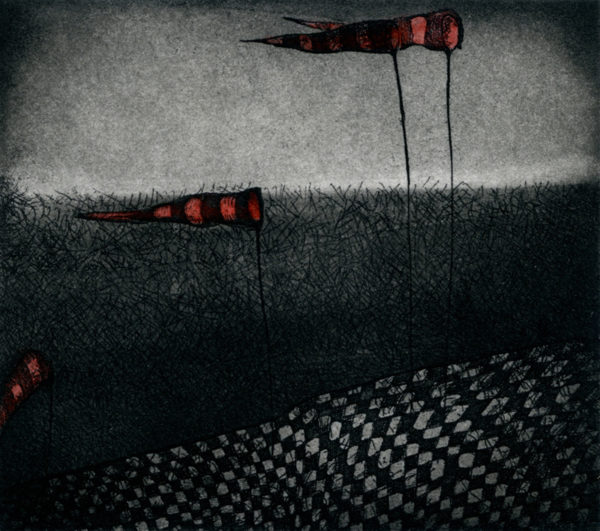 Windsock II
2016
Etching
29 x 28 cm.
Edition of 12
Framed
€95
About the Artist
Vaida Varnagiene is a multidisciplinary artist based in Dublin (Ireland) originally from Klaipeda (Lithuania). After graduating from the Klaipeda Business and Technology College (BA Landscape Design) and later, the University of Klaipeda (BA Landscape Architecture of Town and Country Planning), Vaida has been working as a landscape designer and architect for over ten years. She came to Ireland in 2007 where she shifted her focus to study a visual art in multiple artistic media.
Vaida has completed BA (Honours) Fine Art at Dublin Institute of Technology in 2015. She received Graphic Studio Dublin Graduate Award and is now a member of Graphic Studio Dublin. Vaida has exhibited in numerous group shows around Ireland and internationally. Vaida's work was acquired by the OPW Ireland and private art collectors worldwide. Her artworks are included in the collections of The Bashkortostan State Nesterov Art Museum in Ufa, Russia; The Andrey Sheptytsky National Museum in Lviv, Ukraine; Daugavpils Mark Rothko Art Centre, Latvia and many other institutions. Vaida actively participates in fine art print exhibitions, symposiums, biennials and triennials all over the world.