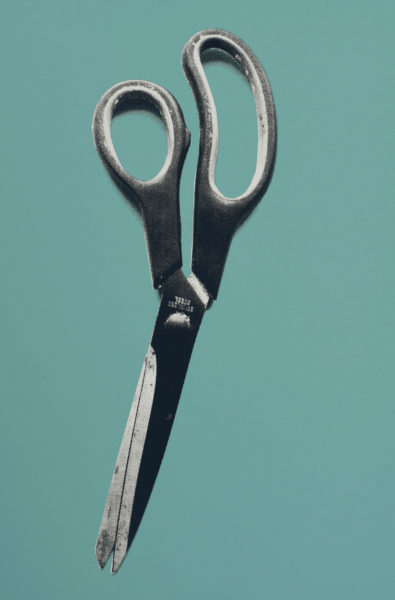 Scissors
2017
Screenprint
42.5 x 52.5 cm.
Edition of 15
Framed
€120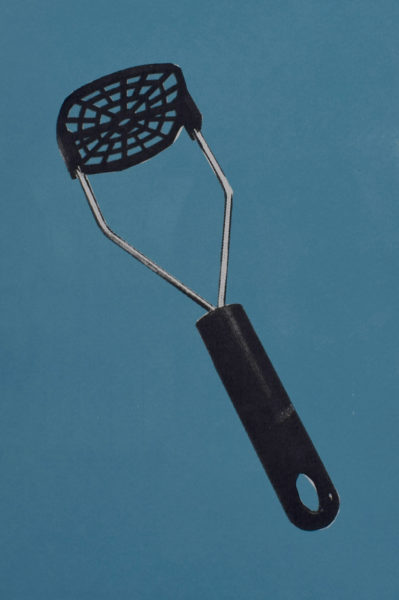 Masher
2017
Screenprint
42.5 x 52.5 cm.
Edition of 15
Framed
€120
This edition of screen prints is part of Elaine Crowe's Ban an Tí series – a body of work that explores gender stereotypes, the role of women and freedom of movement within the home. Using the image of common household utensils alludes to movement both mundane and repetitive.
About the Artist
Elaine Crowe is a multi-disciplinary artist, living and working in Dublin. Elaine's work includes video installation, sculpture, photography and print. Freedom of movement and the limits that are placed upon it are recurring themes in Elaine's work. Her recent work, How to Leave a Natural Sphere (Chocolate Factory, 2017) and the print series Ban an Tí (2017), explores gender stereotypes and freedom of movement within the home, referencing the Irish Constitution and the role of women.
Elaine is a graduate of NCAD, with a Degree in Sculpture and Expanded Practice (2016). Recent exhibitions include The Chocolate Factory, Dublin (2017), 126 Gallery, Galway (2016) and EP '17 print exchange at Black Gate Cultural Centre, Galway (2017).