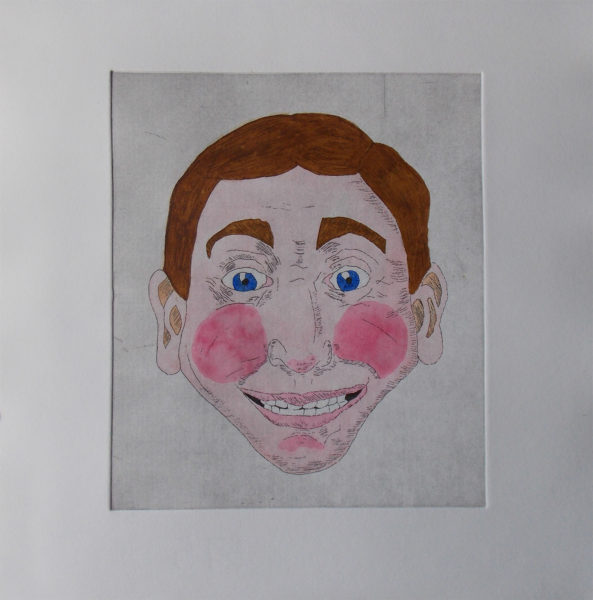 Big Smile I
2017
Etching
30 x 30 cm.
Edition of 5
Unframed
€70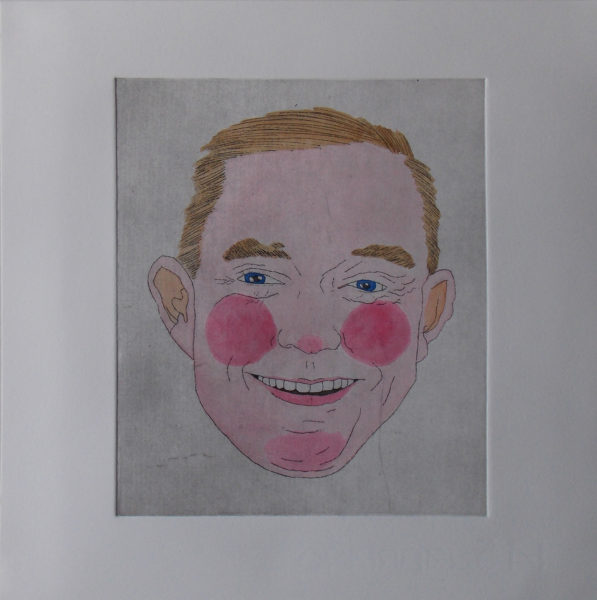 Big Smile II
2017
Etching
30 x 30 cm.
Edition of 5
Unframed
€70
Part of a body of work investigating facial expressions of politicians in political portraits.
About the Artist
Emily Mc Gardle graduated from BA Fine Art in Dublin Institute of Technology in 2016. Her work is concerned with political imagery and discourse, and the process a person goes through in order to create a political persona: the close consideration of their personal life, appearance, and how they conduct themselves. Printmaking is a constant feature of her practice which reflects the nature of political ephemera including posters, leaflets, and newsletters. The use of satire is an important element of her practice, allowing her to highlight and exaggerate potential absurdities and ironies in politics in ways which could have the potential to be more accessible and engaging than current political discourse.
She is the inaugural recipient of the Mont Kavanagh Trust Fine Art Award 2016, the A4 Sounds Studio Artist in Residence 2016, and is a member of Black Church Print Studio.