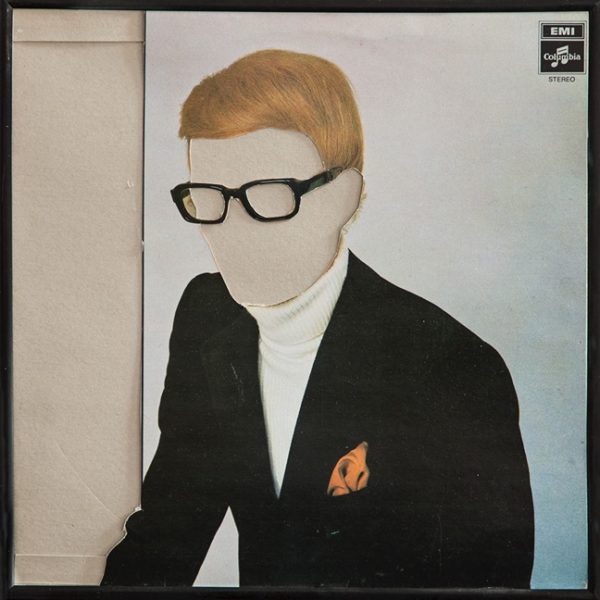 I'll Be Your Mirror
2016
31 x 31 cm.
Edition of 1
Framed
€375
Brian appropriates used vinyl record sleeves to create new visual and contextual possibilities, derived from their original design intent .
About the Artist
Brian Hegarty was born in Dublin in 1970 and now lives and works in Drogheda, Co. Louth. He graduated from DIT in 1994 and has since had solo shows in The Ashford Gallery at the R.H.A, The Cultural Centre Vanha Paukku (Lapua, Finland), Catherine Hammond Gallery, the Joinery, the Droichead Arts Centre and the Erin Devine Galley (Kentucky). Group shows include Reframing the Domestic in Irish Art, Highlanes Gallery, numerous RHA Annual Exhibitions, Salon 10 at the MRA Gallery, London and Éigse amongst others.
From 2011 – 2014 he worked with artist led collective 'Nexus Arts' before forming 'thirty three – 45' in 2015, curating and producing events and exhibitions. He has worked with artists as diverse as Gee Vaucher from anarcho punk collective CRASS, Italian street artist Erica IL Cane, Wayne Kramer from the MC5, Canadian sound artist Mark Templeton, Steven Stapleton from Nurse with wound and with London based Irish artist Alan Magee.