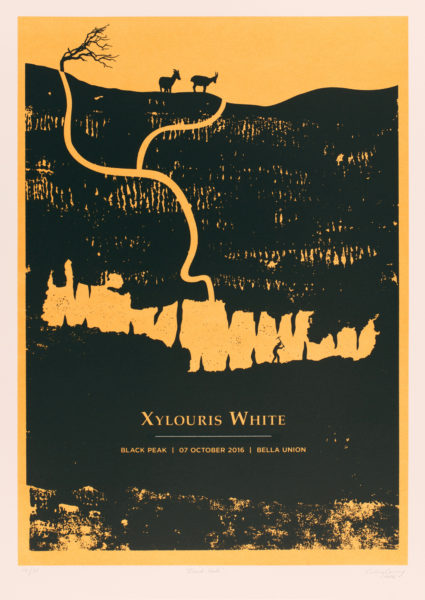 Black Peak
2016
Screenprint
65.5 x 46 cm.
Edition of 25
Unframed
€60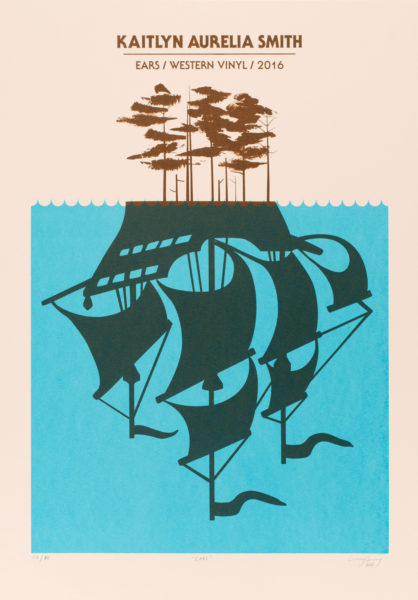 EARS
2016
Screenprint
65.5 x 46 cm.
Edition of 35
Unframed
€60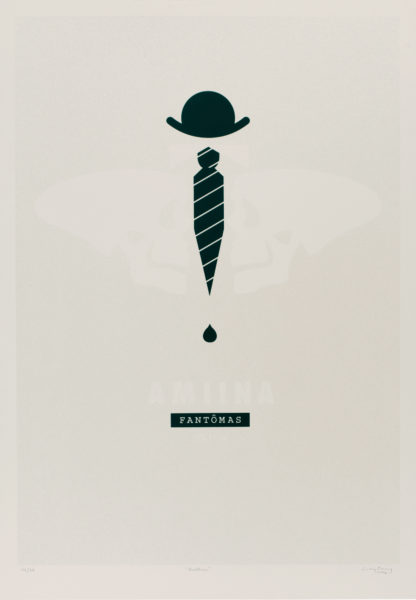 Fantômas
2016
Screenprint
65.5 x 46 cm.
Edition of 25
Unframed
€60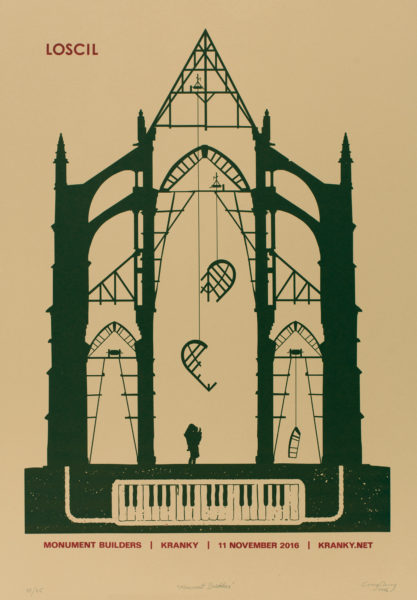 Monument Builders
2016
Screenprint
65.5 x 46 cm.
Edition of 25
Unframed
€60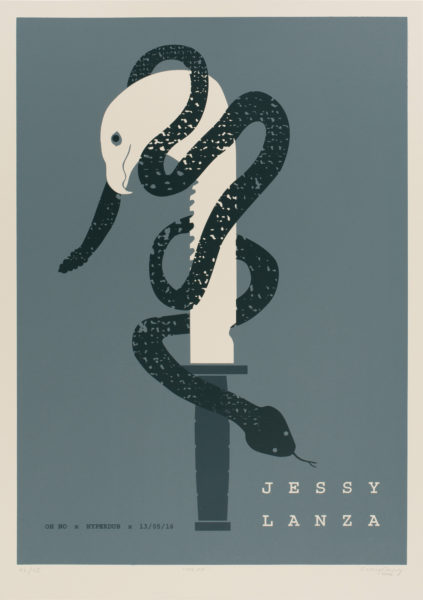 Oh No
2016
Screenprint
65.5 x 46 cm.
Edition of 25
Unframed
€60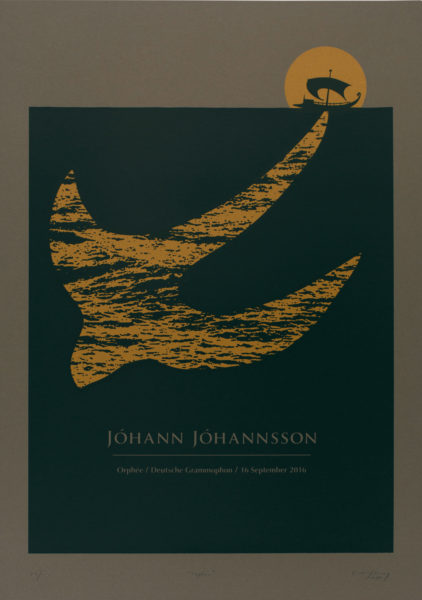 Orphée
2016
Screenprint
65.5 x 46 cm.
Edition of 35
Unframed
€60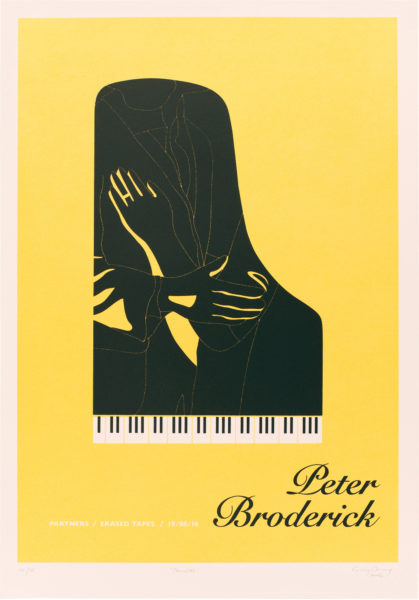 Partners
2016
Screenprint
65.5 x 46 cm.
Edition of 25
Unframed
€60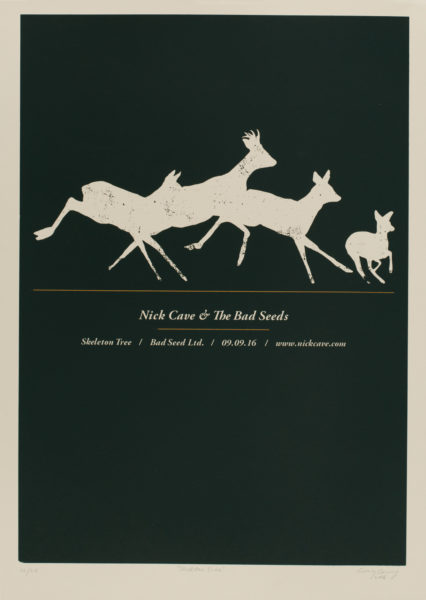 Skeleton Tree
2016
Screenprint
65.5 x 46 cm.
Edition of 25
Unframed
€60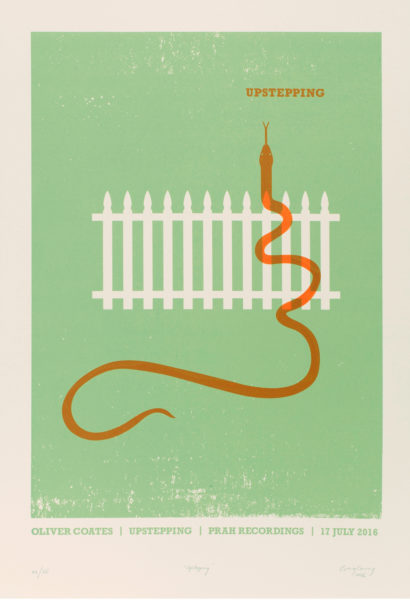 Upstepping
2016
Screenprint
65.5 x 46 cm.
Edition of 25
Unframed
€60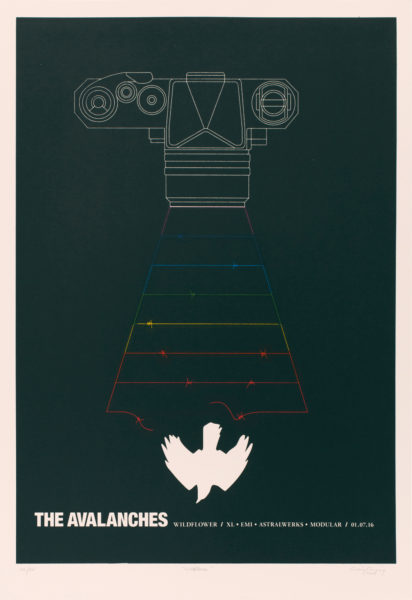 Wildflower
2016
Screenprint
65.5 x 46 cm.
Edition of 25
Unframed
€60
Part of a series of 10 designs for Fractured Air's best albums of 2016. Each screenprint is made in an edition of 25, signed and numbered hand-pulled screenprints.
About the Artist
Craig Carry is a Cork-based graphic designer and artist. With a background in design, Craig's recent print-making work has included limited edition screen-printed concert posters for both Irish-based musicians (Glen Hansard, Lisa O'Neill, Úna Keane) and international musicians (Amiina, This Is The Kit, Xylouris White, Peter Broderick). The screen-printed work is often produced with the use of recurring motifs through visual puns in limited colour palettes, while a combination of digital and hand-crafted artwork forms the basis of the stencil separations and resultant imagery. Often, the message is subtlety incorporated into a piece, drawn upon and inspired by the source material: music.
In 2012, Craig set up the music website Fractured Air which has to date featured regular contributions from an array of artists, including: Nils Frahm, Colleen, Hauschka, Calexico and Warren Ellis.
Craig has produced work for various clients including: American roots music magazine No Depression; Berlin-based music collective Stargaze; Cork's Sounds From A Safe Harbour; Irish record label Ergodos and musicians such as Amiina, Clang Sayne and Brigid Mae Power.