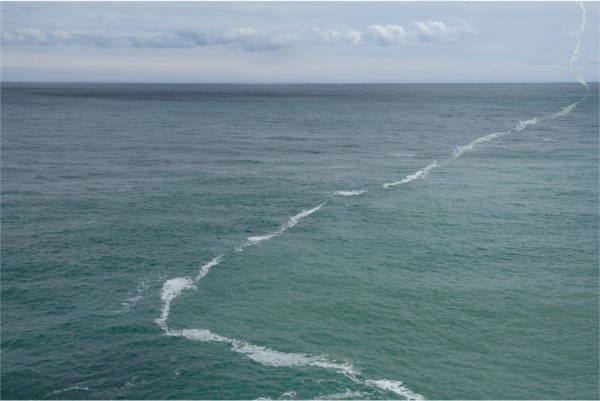 The Path of Constant Bearing
2016
Photography
21 x 25 cm.
Edition of 10
Framed
€220
From the series A Constant Parameter.

The Entrance to Glenna
2017
Photography
70 x 50 cm.
Edition of 10
Framed
€530
From the ongoing series Moyross Study.
About the Artist
Jamin Keogh (b. 1982) is a lens-based artist working out of his hometown of Limerick and residing in Dublin, Ireland. He holds a First Class Honors in Photography, which was awarded by the Institute of Art, Design and Technology, Dun-Laoghaire, Co. Dublin, and he is a recent graduate (Hons) of the Masters in Art and Research Collaboration at the Institute of Art, Design and Technology.
Jamin has been involved with art practices as an exhibiting artist, administrator, curator, and educator. His artistic practice merges mediums such as film and audio into his photographic expressions, placing particular emphasis on the role of the spectator within the artwork's space. Conceptually, and in order to transform the spectator into an active participant, Jamin's practice strives to lessen the cognitive space between his art-works and the real world that he draws inspiration.
During the creative process, Jamin draws inspiration and meaning from subjective human reactions to life experiences. His art-works are infused and underwritten by philosophical discourses such as: Martin Heidegger's theories and philosophy of Human-being and Art; and Emmanuel Levinas' theories and philosophy of 'the Face' and 'the Other'. In essence, Jamin's work strives to express the humanness of the contemporary human- condition. On the current project, Moyross Study, Jamin responds to the writings of Henri Lefebvre in The Production of Space. Lefebvre's argument in The Production of Space is that space is a social product, or a complex social construction (based on values, and the social production of meanings) which affects spatial practices and perceptions.