Wallpaper #1
2017
Photography
24 x 30 cm.
Edition of 8
Framed
€120
This work combines found photography with scavenged pieces of wallpaper. It investigates discarded or lost memories and relationship with "home".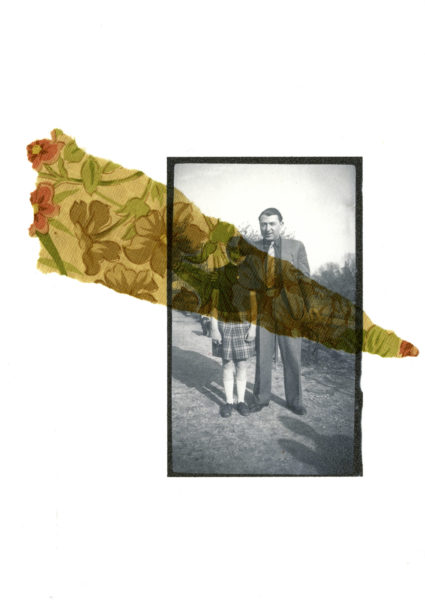 Wallpaper #2
2017
Photography
24 x 30 cm.
Edition of 8
Framed
€120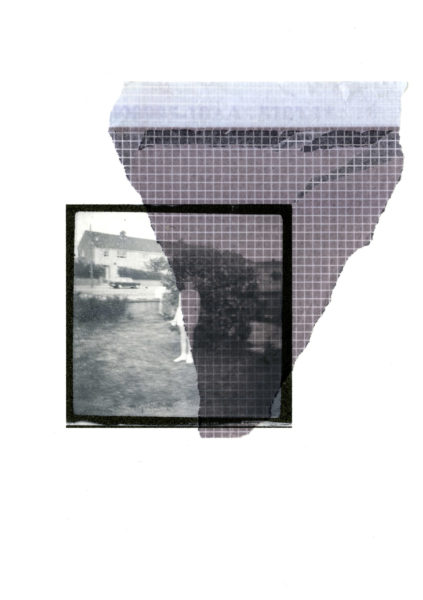 Wallpaper #3
2017
Photography
24 x 30 cm.
Edition of 8
Framed
€120
Untitled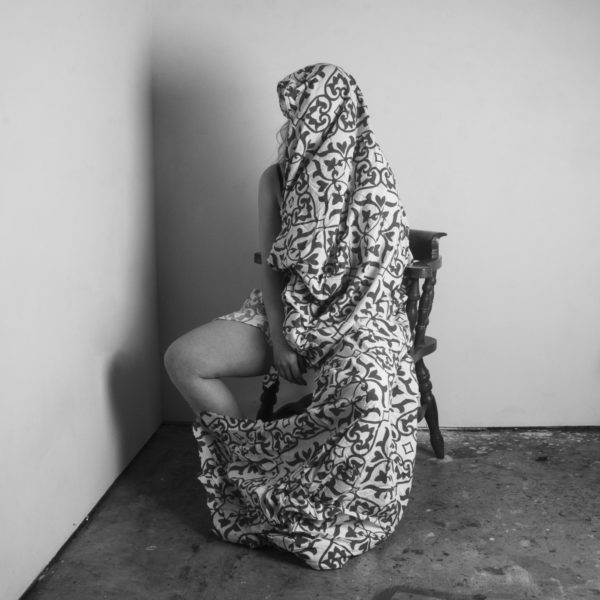 2017
Photography
61 x 61 cm.
Edition of 3
Framed
€300
This piece concerns the female body and the male gaze, the dualities of being told to "cover up", while being expected to perform and impress with the body.
(Mother) Daughter
2017
Photography
30 x 35 cm.
Edition of 5
Framed
€165
(Mother) Daughter is an exploration of the relationship between mother and daughter, how they are inherently connected and how the relationship changes, grows, dwindles and is internalised.
About the Artist
Roisin White is a Dublin based visual artist. Her work is multidisciplinary, working primarily with photography, drawing, sculpture, and collage. Roisin studied Photography at the Dublin Institute of Technology, graduating with honours in 2015. She has further part-time education in sculpture and drawing at NCAD.
Roisin's work often draws from archival materials. She has an interest in exploring the fictional narrative that can be discovered in discarded imagery, previous understandings agitated, and new meanings drawn out. Her most recent bodies of work have stemmed from both found objects and imagery.
In addition to working with photography, Roisin works in sculpture and drawing. Her drawing works show a fascination with the human form and exploring the body, while being inspired by the surrealist drawing practices. Roisin's sculptural work often takes the of bringing her photographic work into the three-dimensional and building on means of photographic reception.
Roisin White was a finalist in the Inspirational Arts Photographic Award in 2015. In 2017 she was selected to take part in the How to Flatten a Mountain residency in Cow House Studios as part of PhotoIreland. She has worked curatorially for CEAD at NCAD, and as part of the Young Curators Project in Rua Red.
She has exhibited her work in Ireland, the UK and Germany, recent exhibitions include How to Flatten a Mountain at Rathfarnham Castle as part of PhotoIreland 2017.