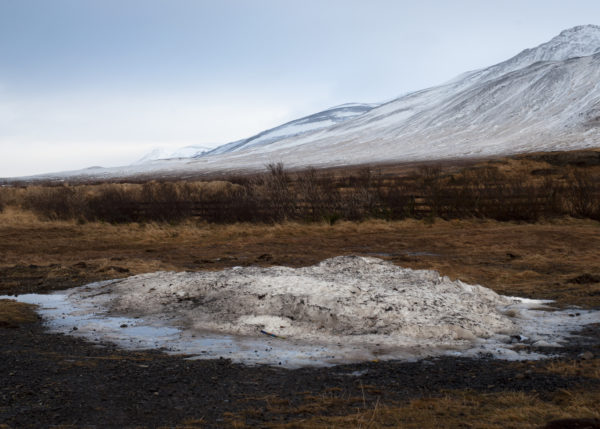 Untitled from the series Útlendingur
2017
Photography
45 x 62 cm.
Edition of 10
Framed
€450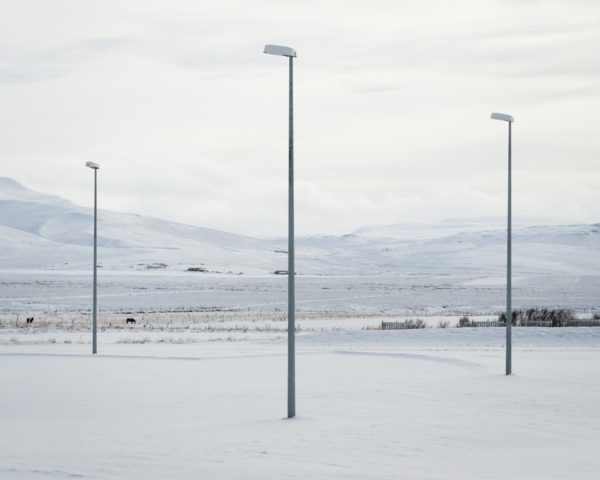 Untitled from the series Útlendingur
2017
Photography
45 x 62 cm.
Edition of 10
Framed
€450
Útlendingur provides a critique of this idealised version of Iceland from the point of view of an outsider. As a response to the mythic, Útlendingur focuses on the sights of the everyday and seeks to capture the ordinary events within the landscape which often go unnoticed. The result is a playful and affectionate subversion of familiar motifs and an alternative representation of Iceland which goes beyond the clichéd images often used as promotional material in tourist brochures and in mainstream media.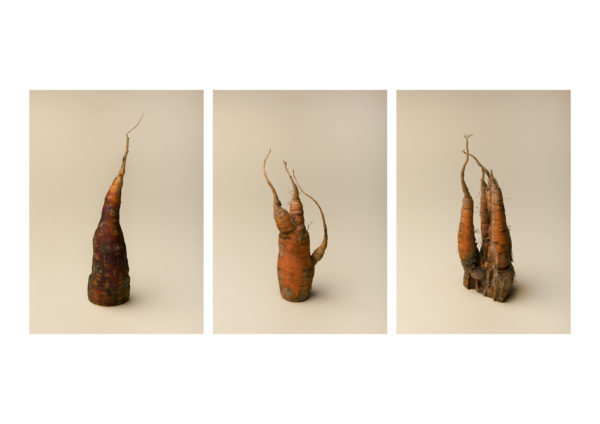 Untitled from the series Eat the Future
2016
Photography
44 x 32 cm.
Edition of 10
Framed
€400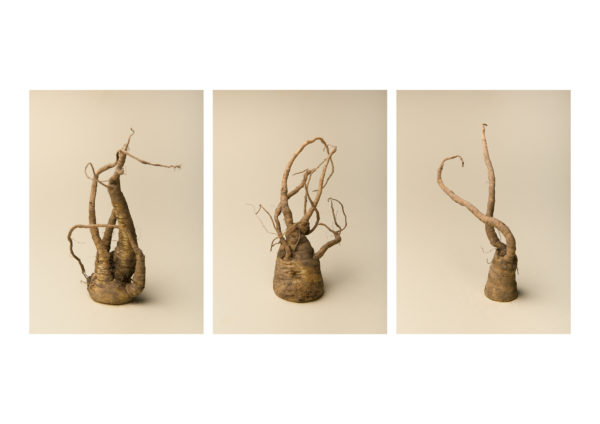 Untitled from the series Eat the Future
2016
Photography
44 x 32 cm.
Edition of 10
Framed
€400
Eat The Future aims to provoke debate about the imbalance of power in the food supply chain. The large corporations that control most of the world's food production see food stuffs as mere commodities in the pursuit of profit. Thus, they are heavily invested in monoculture at the expense of biodiversity. This has serious implications for environmental degradation, sustainability and the very future of food production itself, not to mention the conditions of those who work in that sector. Biodiversity is fundamental to a sustainable future for food production. Eat The Future celebrates biodiversity and aims to provoke awareness of how we all sculpt the planet's future through food selection.
About the Artist
Sarah Flynn is an award winning Irish photographer and holds a BA (Hons) in Photography from the Dublin Institute of Technology. Drawing inspiration from everyday observations, Flynn's practice frequently explores themes around photographic representation and globalisation. She has exhibited at The Gallery of Photography, The Copper House Gallery, The Courthouse Arts Centre and Alliance Française and most has recently been selected for the Royal Ulster Academy's 136th Annual Exhibition. Flynn's work is held in Leszek Wolnik's collection and recent online and offline publications include The Irish Times, Abridged Magazine, LensCulture and Iceview Magazine.
In 2017 she was selected as artist in residence for the NES Artist Residency in Skagaströnd, Iceland and Atelier A in Apricale, Italy. Alongside her art work, Flynn has worked on commercial projects for the Irish Traditional Music Archives, Lankum (formerly Lynched) and Cormac Begley.