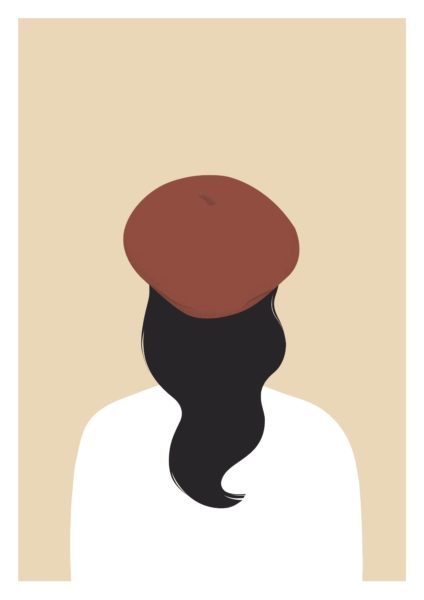 Beret
2017
Inkjet
30 x 42 Unframed | 33 x 45 cm. Framed
Edition of 10
Framed
€35 Unframed | €45 Framed
About the Artist
Sophie Hughes is a Meath based illustrator currently in her final year of studying Visual Communications in the National College of Art and Design in Dublin.
In her work she creates vector illustrations and explores complimentary colour palettes. While she draws inspiration from from everyday things, a lot of her inspiration is drawn from nature. This due to a family background in botanics and growing up in the countryside.
In the future she hopes to explore different forms of print and also moving image.